About Barbara Witherite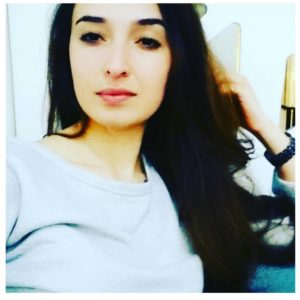 Barbara Witherite is a Dallas TX-based photographer that has built a successful career in photographing a wide variety of subjects. As a natural creative artist, Barbara initially set out to call Graphic Arts her career – and that's the road she headed down. But once she started experimenting with photography, there was no turning back!
Over the past 11 years, Barbara has covered hundreds of events and proceedings from behind her lens. Her specialities include:
Wedding Photography
Business Events Photography
Photographing Sporting Teams and Sports Events
Special Events, like Fairs, Conventions, Concerts, Pageants, School Functions, Entertainment Awards and much more
Gifted with tremendous patience, Barbara Witherite is a natural when it comes to photographing Pets, and taking pictures of Kids with or without Pets! Few photographers have a knack of handling these two subjects the way Barb does!
Together with her team of highly qualified and experienced professionals, Barbara Witherite has established her photography practice to cover Dallas and its surrounding region. While Barbara and her group use advanced photography techniques, and bring the most cutting-edge industry grade equipment to bear on every engagement; they also come prepared with one thing that few photographers consider important:
A thorough understanding of the assignment BEFORE the first click of the shutter takes place!
It's All in Her Mind!
While she is gifted behind the lens, Barb is a great believer in what happens in front and on either side of the lens too. Meticulous planning and scheduling of every task means you, the client, are always assured that things will happen as planned!
Barbara Witherite makes sure that every shot is well rehearsed in her mind first. What that means is that she'll first make sure she and her team understands exactly what you need to capture – in terms of memories from the occasion.  Then, like a movie director planning a key scene from a Hollywood blockbuster movie, Barb will rehearse every move with her team BEFORE they turn up at the venue.
Each click, every angle, every exposure is carefully considered and planned like clock work. With so much experience locked deep inside her mind, clients often receive some great suggestions from Barb – about how to make sure they create impressionable memories and not just poses for the camera.
As she often reminds her team during planning sessions:
"We're capturing memories for our clients – and not just trapping actions. So, lets be effective and make every click count!"
A perfectionist by nature, while your job is done once you've conveyed what you need to Barbara, hers won't end until you are satisfied with the results!
Effective Photography 101
Throughout her career, Barbara has been a champion of "effective" photography. Whether it is a group photo of a business team at an awards ceremony, a snapshot of a child and her faithful puppy, or a picture of the bride and groom sharing their first kiss in front of friends and family, Barb's emphasis has always been to focus on the broader things, and not on a single event.
When Barbara starts off on a new assignment, she loves to get to know as much as possible about the event or situation she will be photographing, and the people involved:
Who are the people being photographed?
What is the significance of the event or occasion for them?
Why do they wish these moments captured on film?
What parts of an event or proceeding do they consider the most important?
Why have they chosen the venue – does it have symbolic value for the event?
In getting answers to these and other probing questions, Barbara creates a powerful profile of how she will approach the subject in her minds eye. In doing so, she lays down the groundwork to taking effective photographs that will create meaning – not just to the client, but to all those that view Barbara's work, and especially to the subjects in the pictures she takes.
Irving Penn, the renowned American photographer who worked at artistic venues like Vogue magazine and Saks Fifth Avenue, amongst many others, once said:
"A good photograph is one that communicates a fact, touches the heart and leaves the viewer a changed person for having seen it. It is, in a word, effective."
No words could better describe how Barbara Witherite approaches photography!
As a client, Barbara's way of "effective photography" will truly touch your heart and leave you in awe. That's how many of her clients have described her work. She has mastered the art of communication through the lens. Her use of light, shadows, distance and angles are like words, sentences and punctuation to a writer.
With Barb behind the lens at one of your events, you won't need many words to paint a picture. Barbara's camera will effectively communicate all you need to say!